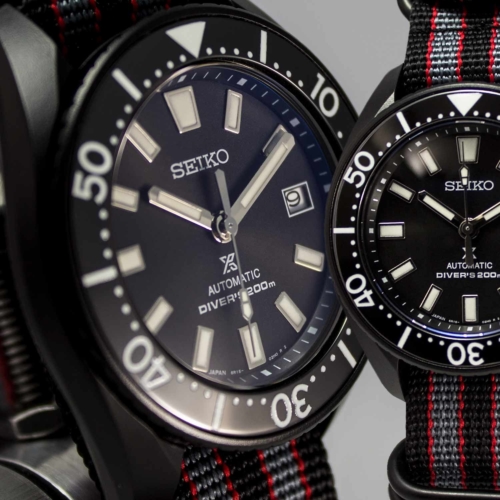 Well. I'm not swyping that all out again.  The gist is that a lot of loose ends are finally tied up, so even though technically I've been artificing full time for a month and a half, it hasn't actually worked out that way.  Things are better now, but still a lot to do to get truly settled after moving my office. Big batch of cerakote underway, including Cam's replacement Zilla, a Mk-V or two, Luke's black SKX, Jonathan's SNZG bezel, a bunch of other orders, and some stock bezels and crowns, and AHW crowns.  Some of those last few will be listed on the website in the near future.
Also, keep your eyes peeled for a Sinister SKX007 that will be for sale due to the intended owner facing some health problems.
Other To-Dos for next week- -Need to find out what's up with the engraving, that holds the final pieces for a ton of projects. -Check back in on printing for P-F, Seawolf homage, H's ultimate 6306, and a few others. -Check on missing dials for Matt's SARG -Lume Mk-V dials, finish Leon's red crown stripe -I'll be able to at least go through my forwards from Ryan next week, and will be allotting time each day for admin and email work. Speaking of Ryan – big congratulations are in order for the birth of his first child.
The watch: P's #Seiko #Sumo SBDC001 with 22mm lugs in graphite black #cerakote, SBDC027 dial and hands (still need to color fill the S hand), #sapphire crystal, #ceramiclumed bezel insert.
Took the pics testing out my little lightbox studio, trying to get my photos to look a bit more legit.
The next update, I hope, will have a lot more news about completed projects, especially the ones with engraved components.
#seikomod #watchmod #watchaddict#watchfam #watchcollector #watchesdaily#watches #watchesofinstagram #wus #wis#watchuseek #instawatches#wornandwound #wotd #artificehoroworks#customwatch #bespoke #divewatch#seikodiver